Predicting Patriots vs Bears Week 8 - PatriotsLife roundtable
It's pretty obvious that when you poll a couple Patriots bloggers, they are probably going to pick their team to win. So, instead we look at where we do differ- the final score.
Here's a roundup of some of our writers predictions for the team's upcoming game - Chicago vs New England.
--------
Mike Saver (@MikeASaver)
Patriots by 3
The Bears are stacked on offense, going against a banged up Patriots defense. That means plenty of points for Jay Cutler. However, Cutler has a tendency to turn the ball over, and Belichick should be able to use enough deception in this game to coerce some interceptions out of the Bears quarterback. That could ultimately prove the difference because I think it will be hard for the team to consistently shut down the Jeffrey-Marshall-Forte-Bennett combo.
On offense the Patriots should be able to find their groove again against a suspect Chicago defense so I feel that three touchdowns are in order.
27-24
--------
Michael Weathers (@michaeljames24)
Patriots by 8
The Patriots will face a Bears team with an "unacceptable" 3-4 record. Defensively, the Patriots must find a way to slow down Chicago's offense. With the latest injury to Chandler Jones, the Patriots will need to rally behind Vince Wilfork and aim to shut down the Bears ground game and create pressure on Jay Cutler. The secondary will also be tested by the tall wide receivers, Alshon Jeffery and Brandon Marshall.
Offensively, the Patriots should be firing on all cylinders against a Bears defense that was dismantled last week by Ryan Tannehill and company. If the offensive line can hold their blocks, expect the Brady Brunch to have their way with a week Bears defense.
Weatherman Predicts:
- Brady will have over 300 passing yards and 3 touchdowns
- Gronk, LaFell, and Edelman will have a receiving touchdown
- Jonas Gray will have more rushing yards than Vereen
- Forte will have less than 100 yards rushing
- Patriots defense will have 4 sacks and an interception
Patriots 34-26 Bears
--------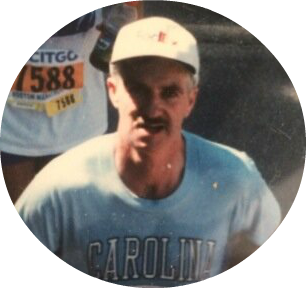 Paul Murphy (@_prmurphy)
Patriots by 2
With a weak pass rush due to the absence of Chandler Jones,Bears QB Jay Cutler had plenty of time to throw. WR Brandon Marshall got all the attention he wanted with 11 catches for 154 yards and two touchdowns from Cutler.
The vaunted Bears' running game with Matt Forte was nonexistent , gaining only 55 yards on the day.
Patriots offense had the ball for almost 38 minutes. QB Tom Brady played it safe with the short passes to Julian Edelman and Danny Amendola. Each scored a receiving touchdown, and Edelman added another with a punt return for a score. A late Stephen Gotkowski field goal gave the Pats the lead.
A desperation heave by Jay Cutler was intercepted in the end zone by Logan Ryan.
Patriots 26 Bears 24
--------
Conor Frederick (@C_Frederick1016
)
Patriots by 7
This game will be a shoot-out, I think. The Patriots defense will show the effects of not having key players Chandler Jones and Jerod Mayo, and the Bears defense is just not what it used to be, so the Patriots will be able to put up a lot of points on Chicago.
I see Matt Forte causing some problems, as I mentioned in my post. The Patriots are ranked 24th against the run and he's right up there with the best the Patriots have faced this year, right up there with Jamaal Charles and Knowshon Moreno. I also see Brandon Marshall and Alshon Jeffery causing some problems for the Patriots secondary, but not to the extent of Forte. The Patriots have the #1 ranked pass defense and should be able to keep both guys relatively contained, but they're both top receivers and I expect Jay Cutler to look for them a lot. Ultimately, Jay Cutler will throw a decisive interception late in the game and the Patriots will win a shoot-out.
Offensively, the Patriots should have no problems from a Bears defense that is a shadow of what it used to be, but I think the Bears can cause some problems for the Pats D. But, like I mentioned above, I see Cutler throwing a late interception, i.e. Derek Carr in Week 3, and the Patriots hang on for the W.
Patriots 38-31 Bears
--------
Benjamin Dawes (@Patriotsfan1057)
Patriots by 18
Yes the Patriots defense looked exposed last week against the run, but don't expect Belichick to let that happen again after a long week. The biggest deciding factor will be Browner and Revis against Marshall and Jeffery. I believe we are going to see a lot of blitzing this weekend and Cutler having no where to throw with the Patriots secondary playing bump and run.
A big concern has to be Matt Forte. With the Patriot linebacking corps running on fumes Forte could have a big day stat wise. If they bltiz as often as I believe they will, look for Forte to catch a lot of balls in screens and swing passes to the flat.
The Bears have their fair share of injuries as well with linebackers Bostic and Briggs both listed as doubtful. If safety Chris Conte is inactive we could see Shane Vereen play against his kid brother Brock.
I believe the Patriots will expose the Bears 19th ranked pass defense and Brady will hit long passes most likely to Lafell and Gronkowski.
Look for Cutler to turn the ball over a lot and for him to score junk points in the 4th quarter.
Final Score: Bears 17 Patriots 35
--------
Thome (@ETthomehome)
Patriots by 7
The Bears have had a tough week following their loss to the Dolphins. They will look to silence the media that have been talking about the reported arguments in the locker room but unfortunately the trip to Gillette will end with another loss and more questions for them.
The Patriots have the ability to match up with their wide receivers and limit their production. While Matt Forte will have a big day it won't be enough to overcome Tom Brady having a field day with a porous is Bears defense.
Patriots 37 Bears 30.
--------



Jesse Gaunce (@JesseGaunce)
Patriots by 13.
Chicago is loaded on offense, and I think the loss of Chandler Jones and Jerod Mayo will be very evident early and often. They should be able to score some points, but the Patriots defense still has playmakers that will make the crucial plays when they're needed.
The flip side to this is that Chicago's defense isn't very good. This will give Tom Brady the time he needs to march the offense up and down the field almost at will.
If Shane Vereen can't go, I would look for Jonas Gray to get involved in the run game, as I see him and Brandon Bolden splitting the duties.
Patriots 33, Bears 20
--------



Brian Thibodeau (@b_thibs34)
Patriots by 10
I expect this to be kind of a "ho-hum" game. Chicago has big receivers, but they haven't really utilized them. Matt Forte is my only true concern on Chicago. We've struggled against the run...and he's pretty good.
The defense will certainly feel the affects of no Chandler Jones on top of Jerod Mayo, but they'll stay afloat. Don't forget we have the number one pass defense in the league.
I expect the offense to perform better than they did against the Jets, especially when you consider that they're coming off a long week. Should be business as usual, as this offense is on the rise and Connolly and Stork could be back in action.
Final Score: Patriots 30-Chicago 20
--------



Adam Bogdan (@PatriotsInform)
Patriots by 17
Last week's struggles on defense has been addressed after the long week by adding Akeem Ayers and extensive film work by defensive leaders Dont'a Hightower and Jamie Collins. Wilfork will rally the defense together and remind them of what the defense should be. The Bears offensive game plan is simple enough that Belichick will focus on taking out Cutler's safety blanket, Matt Forte, by manning up a safety or linebacker on him the entire game. Cutler will get flustered and gunsling the ball into a waiting Patriots secondary who should be able to press-man the Bears WRs.
On offense, the Patriots spread it out with multiple WR sets that will exploit the ravaged secondary of the Bears. Gronk will be able to attack the seams along with Tim Wright to further stress the Bears defense. Hopefully, McDaniels will use the run game more in the beginning so that they have more balance and don't become pass reliant. Once they pull away, the Patriots will use Jonas Gray and short passes to cement an easy victory.
Patriots 34 - Bears 17
--------



Bill Stiles (@TheFib0624)
Patriots by 8
This will not be an easy game early, as the Bears come out with everything to prove and hang, even taking a late first half lead, but the Pats roar back to open up a double digit lead that shrinks to 8 by the end. Watch for a breakout game from Tim Wright who I predict hits 80 yards receiving and at least 1 score.
Final: Pats 31 Bears 23
--------



Stuart Thornton (@ThorntonStuart)
Patriots by 10
On paper, the Chicago Bears should probably be the Patriots toughest opponent so far this season. That said, the Bears have had their own struggles. Jay Cutler was among discussions for MVP prior to the regular season, which one can only assume was a byproduct of Brandon Marshall and Alshon Jeffrey's presence on the roster. However, with Marshall and Jeffrey in and out of the lineup through the first seven weeks, Jay Cutler has looked like just another guy. Sunday could go one of two ways - Cutler could continue to disappoint (provided Revis and Browner can lock up the lethal receiver duo). However with the pass rush missing it's main component in Chandler Jones, Cutler's time in the pocket could make things very difficult for the secondary. Furthermore, the Pats 14th ranked run-defense will be at the mercy of Matt Forte on Sunday, the NFL's 4th ranked rusher.
Luckily, the balance of power in the Patriots camp seems to have shifted to the offensive side of the ball. With Brady picking strong defenses apart in recent weeks, the Bears struggling (and heavily injured secondary) could be in for a long day. LaFell is looking more and more like a stud in this offense, and although the running game has yet to see any significant production after Ridley went down, Brady has been playing well enough to offset it.
This game will ultimately be a shootout, and the Patriots have good enough corners and a clicking offense capable of securing the win.
Patriots 35 - Bears 25