Predicting Patriots vs Jets Week 16 - PatriotsLife roundtable
It's pretty obvious that when you poll a couple Patriots bloggers, they are probably going to pick their team to win. So, instead we look at where we do differ- the final score.
Here's a roundup of some of our writers predictions for the team's next game - New York Jets vs New England.
--------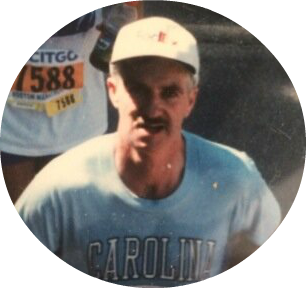 Paul Murphy (@_prmurphy)
New England by 10
With banners flying overhead to fire John Idzik, the New York fans turned on the local team in the fourth quarter, chanting Let's go Patriots."
Trailing 10-7 in the second quarter, the Jets went for it on 4th and 1 from their own 36 yard line. The poor exchange on the handoff between QB Geno Smith and RB Chris Ivory reminded fans of Mark Sanchez colliding with Brandon Moore. The result was a TD fumble recovery by CB Kyle Arrington
Two fourth TD passes by Tom Brady gave New England a 30-13 lead. A late Geno Smith TD run made the score, 30-20.
Rex Ryan thanked the fans on the Jumbotron for their support.
New England 30 New York 20
--------
Benjamin Dawes (@Patriotsfan1057)
New England by 21
The Jets flaws will be easily exposed by Brady.
With the Jets having talented defensive linemen and a weak secondary look for Brady to keep the ball in the air, a lot. Lafell and Amendola will be wide open (Edelman unlikely to play due to concussion) and Brady will just make their defense look silly. The only highlight from the running backs will be in short yardage situations that are picked up by Blount or Gray. Vereen may have a big play on a wheel route but not likely. Rex will likely chip Gronk a lot and keep him in check.
The Jets won't look much better on offense. Geno will try to force a few deep balls when they are down a few scores which will not hit their mark and may land in the hands of the Patriots safeties. Their best offensive player will be Ivory who will gain a few first downs on 1st and 10. He may break the century mark for yards on the ground.
Bold Prediction: A Pats player will score a touchdown and throw the football so far into the stands it lands in the upper prime section where I will be sitting.
New England 31 New York 10
--------
Conor Frederick (@C_Frederick1016
)
Patriots by 15
For all the talk about the Jets being bad this year, and rightfully so, I think they'll come out swinging and cause the Patriots problems early. However, Geno Smith will throw the ball to the boys in blue one time too many and that'll allow the Pats to pull away.
Julian Edelman and Lagarrette Blount are both out, but this isn't last year. The Pats can cope because they have enough to overcome those guys. The Pats can still overwhelm the sad Jets secondary.
Patriots 31-16 Jets
--------
Andrew Sheehan (@_AndrewSheehan)
Patriots by 23
Yes, the Jets are a bad football team. No, they don't have really have anything to play for. But with rumors of Rex Ryan's imminent departure swirling the Jets will come out and give the Patriots a fight. Unfortunately for the Jets, I don't think they will be able to hang with the Pats for very long.
The Patriots will struggle to find an offensive rhythm without Edelman and it will take Brady and Amendola a quarter or two to get back on the same page. Jonas Gray will also need to step up and prove to Belichick that he doesn't belong in the dog house today. I think he will have a big impact in today's game and will run for over 100 yards.
Offensively, the Jets are out of options. Geno Smith isn't good enough to beat the Patriots defense and they won't be able to run the ball like they did in the Thursday night meeting earlier this season.
Patriots 33 Jets 10
--------


Jesse Gaunce (@JesseGaunce)
Patriots by 21
This is the Super Bowl for the Jets and I would expect them to be fired up for this game. But being fired up and playing well are two totally different things, and the Jets don't do the latter. They may make it look like Tom Brady and Co. could be in for a long day for about a quarter, maybe even a quarter and a half. But at the end of the day, the Jets are no match.
I'll give the Jets defensive front and run defense some credit - it's good. But Jonas Gray should have a big role today with LeGarrette Blount out. Gray is a great between-the-tackles runner who also has some of Blount's strength, so I would look for a big day from him, especially in goal-line situations. Brady should have another solid day against a Jets secondary that is one of the worst in the NFL. You'll probably be seeing a lot of Rob Gronkowski over the middle and a lot of Brandon LaFell.
Buckle up, Patriots fans. Home field advantage is almost ours.
Patriots 34, Jets 13
--------



Brian Thibodeau (@b_thibs34)
Patriots by 32
Even with the absence of Julian Edelman, Kyle Arrington, and Legarette Blount, this Patriots team shouldn't have much of an issue against New York.
The defense will stifle that horrid offense no problem. I think we all can agree on that.
With Blount and Edelman out, Gray and Amendola will have to step up, and I expect both of them to be capable. It also paves the way for Brian Tyms and Tim Wright to get some snaps. It's a mystery what Belichick and McDaniels will do, but those are the people to watch step up.
Gronk, Wright, Lafell, and Gray will each have a touchdown. Brandon Browner and Devin McCourty will each have a pick six. No field goals today.
Final Score:
Patriots 42-Jets 10
--------
Michael Weathers (@michaeljames24)
New England by 17
Everyone knows the story leading up to this matchup with the New York Jets. Like all teams in the league, the Jets will attempt to play up to the Patriots level for 2 quarters. The Patriots will stop teasing their helpless opponent in the second half. New E ngland can't afford to be overconfident as this game is a must win situation in order to secure home field advantage throughout the playoffs.
The injuries do add up for the Patriots, as they will be without Edelman and Blount. However, this is the Jets we are talking about. Expect the next man up: Amendola & Gray to have huge games.
WeatherMan Predicts:
-Brady will have 4 TD's, 320 yards, and 5 headbutts with teammates before he sits down for the 4th quarter
-Gronk will have a pedestrian 85 yards with 2 TD's.
-Amendola will break the 100 yard mark today but won't score
-Jonas Gray will get close to 20 carries and flirt with 100 yards
-Revis will have an interception today
-Rex Ryan will have two televised fist pumps before the half
-The handshake between Belichick and Ryan after the game will last longer than 10 seconds
New England- 38 Jets - 21