It's pretty obvious that when you poll a couple Patriots bloggers, they are probably going to pick their team to win. So, instead we look at where we do differ- the final score.
Here's a roundup of some of our writers predictions for the AFC Championship Game - Indianapolis vs New England.
--------
Mike Saver (@MikeASaver)
Patriots by 4
In some ways the Patriots got a lucky draw with the Colts. After all, they've historically been pretty successful against their old rivals, especially Andrew Luck.
Still, the Colts are in this game for a reason. They've already gone up to Denver and beat the second highest seed and another star quarterback, Peyton Manning. I would still expect the Pats to be able to pull this one out, but I don't think they can do it in blowout fashion like they have in the past against this team. Games in the playoffs, especially this far into the playoffs, usually get harder and harder to score.. last week's abberation aside.
Patriots 21 Colts 17
--------
Conor Frederick (@C_Frederick1016
)
Pats by 14
The Colts will come out with an extra edge since it is the AFC Championship. The defense will cause Brady & co some early problems and Andrew Luck will come out firing. But the Patriots will settle down and Brady will take control. LeGarrette Blount will figure prominently, as he did last year, scoring a couple touchdowns on the ground, while Gronk gets 1 through the air.
Revis island will be in full effect after giving up an early big play to T.Y. Hilton. I think he'll have a big interception, which will be a huge momentum swing for the Pats.
The Pats will end up winning this game comfortably. Again. And they'll play one more game against Seattle or Green Bay.
Patriots 35-21
--------



Jesse Gaunce (@JesseGaunce)
Patriots by 14
Tom Brady, Rob Gronkowski, Darrelle Revis.
That is all.
Patriots 34, Colts 20
--------



Brian Thibodeau (@b_thibs34)
Patriots by 21
One thing is clear: Nobody expects the Colts to win this game (or are even giving them a chance). The Patriots have been in this situation twice before, in 2001 and in 2007. They were heavy underdogs against the Rams in Super Bowl 36 and heavily favored against the Giants in 2007. We all know the results of those games, so naturally there's reason to think about those games and be concerned that something is bound to go wrong given how nobody thinks the Colts can win. The Colts have to have some pride right?
Here's the difference between the Colts of this year and the 2007 Giants and 2001 Patriots: The Colts don't have a gritty, strong defense like those teams did. The Patriots were able to abuse the "Greatest Show on Turf" for most of the game, and the Giants were able to pressure Brady with four guys. The Colts won't be able to do that consistently.
Tom Brady and company should be able to do some damage against this defense simply because of the different ways this team can win. Need Brady to throw the Ball 50 times and only run once? Check. Run the Ball 40 times and throw it 15 times? Check. This is arguably the most balanced offense we've seen out of New England. Take away one thing, they'll beat you with the other.
I respect Andrew Luck, Chuck Pagano, and the rest of this Colts team. You don't make it to the AFC Championship by accident. Sure the Broncos laid an egg, but they're still a good team and they're here. They've been blown out by New England each time they've faced them. That trend shouldn't last forever, so I believe Luck will have his best game he's ever had against us. He's a good quarterback with a lot of pride...he's going to do everything he can to avoid that happening for a fourth time.
Unfortunately, the Colts just aren't complete enough. They'll scare Patriots fans and put up a fight into the second quarter, but for all Luck does well, he does bad. A crucial pick 6 will suck the life out of the Colts, and the Patriots will commence an all out attack.
Blount will rush for 2 TD's and Brady will throw 3 to Gronk, Wright, and Amendola.
Speaking of Amendola, now that he is finally 100% healthy, he is becoming a legitimate threat that defenses need to pay attention to, only making our offense more dangerous.
As I started writing this, I was feeling Patriots by 10, but that has changed. Even though Luck will play his best game and try to avoid another blowout, it'll still happen.
Patriots 45-Colts 24
--------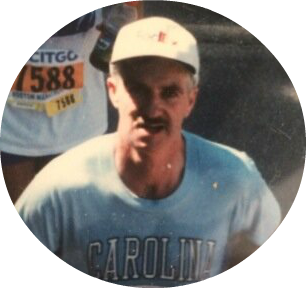 Paul Murphy (@_prmurphy)
Patriots by 10
The fans gave a standing ovation to Adam Vinatieri after a first quarter field goal that put the Colts up, 3-0.
Andrew Luck tried his best, throwing 47 times for 354 yards. He completed 28 of those throws, but was intercepted three times and was sacked twice.
It was same as last year with LeGarrette Blount rushing for 150 yards. The Colts' defense had no answers in stopping the run or pass. Tom Brady completed 17 of 23 passes for 198 yards and three TD's.
Three Stephen Gotkowski field goals completed the scoring.
New England 30 Indianapolis 20
--------
Benjamin Dawes (@Patriotsfan1057)
Patriots by 13
The Patriots defense will rebound after almost being embarrassed by Flacco last week. Look for more man coverage and some double coverage on TY Hilton. Reggie Wayne was not a factor at all last week in Denver and he will likely not make an impact tomorrow. The no name running backs for Indy will have a ton of receptions with Andrew Luck checking down to them over and over again but they won't get many yards after the catch with Ayers and Collins stopping them cold.
The big question will be what the Patriots offense does. We have seen them run the ball down the Colts throat in the past but last week they abandoned the run early. I see them running early and throwing with Brady under center most of the time. Gronkowski will be targeted early and often either way. Every week I predict a break out game for Tim Wright and I'm not giving up on him yet. If they run two tight end sets look for Wright to get multiple looks with Gronkowski drawing the best defender or double teams. I also predict Tom Brady will throw a deep ball off play action to Lafell (probably will be over thrown).
The Patriots will play conservatively and force Luck to throw from the pocket and he will fail often due to a talented secondary. He will score in the fourth quarter that will make the game appear closer than it is.
Colts 17 Patriots 30
--------
Michael Weathers (@michaeljames24)
Patriots by 7
My heart and gut are at it again when it comes to predicting this game. My heart is expecting this game to be completely one-sided, in favor of the Patriots. However, my gut is saying that it is the AFC Championship, and the Colts aren't going to just lay down.
It looks like I am going to go with the gut on this one, and here's why:
The Colts are a different team since we last faced them in week 11. Offensively, you know what you are going to get with Andrew Luck. The neck-bearded one is not afraid to sling it around to his receivers. Also, defenses must respect Luck's ability to move around the pocket and scramble. Plus, they seemed to have gained confidence in Dan Herron at the running back position. Not saying that the guy is DeMarco Murray or something, but it does help keep defenses honest. Defensively, the Colts are blitzing more. Notice how often they caused havoc on Peyton Manning by applying pressure during last week's game? Their d-line is going to put our makeshift o-line to the test on every down.
With all this being said, if the Patriots can come out guns blazing like the last scene in Young Guns, they will dominate the Colts. The Pats cannot afford to get down early or be trailing at the half. Plus, my health cannot take another nail biter of a game. Everyone needs to.... DO THEIR JOB!
Weather Man predicts:
- Brady will have 364 yards passing and 3 TD's (no rushing TD's though)
- The Pats run game will collectively have 146 rushing yards (95 of them coming from Blount)
- Vereen will have a receiving TD
- Gronkowski (aka the Comeback Gronk) will have two TD's and 85 yards receiving
- Edelman will go over 100 yards receiving
- The defense will hold TY Hilton to less than 80 yards receiving
- McCourty and Jamie Collins will both have interceptions
- Refs will make 8 illegal contact calls (5 of them on the Patriots)
Patriots 38 Colts 31