PatriotsLife Roundtable: Breaking down the Patriots schedule
The Patriots 2015 schedule was released this week. Though its early to be able to judge where this still unfinished team will be headed in Fall, it's fun to throw our predictions out there. Three PatriotsLife writers give their take on the new schedule and what Pats fans have to look forward to.
Jesse Gaunce (@JesseGaunce)
Record prediction:
12-4. I could see the Pats struggling a bit early to round their new-look secondary into form, but with an early bye week, that might help a bit. Mike Reiss has the Cowboys beating the Pats but I don't see it. This team will be strong once again. They may throw up a dud against a divisional opponent like they did last year against Miami in the opener, but there is no reason not to believe they are still the top dog in the AFC East and in the AFC as a whole.
Toughest game:
I'm still really not sure on this, but if you put a gun to my head, I'm going to say the Colts game will be the toughest. It's on the road and on national television (Sunday Night Football on NBC). The Colts have gotten much better since last season and you'd have to think the entire team will be amped up to get back at the Pats for whatever Deflategate nonsense they think happened.
Possible upset:
Either the Bills on the road or the Eagles at home. The Pats get Buffalo in Week 2, and that figures to be a tough test early on. Also consider Rex Ryan is always prepared for Tom Brady. I don't expect life to be easy for Brady and Co. that day. Also on the Eagles, they have serious questions at quarterback, but their defense looks to be a lot better on paper. If Sam Bradford is healthy going into that game, the Eagles should be able to score some points. Philly plays at a very quick pace and is known to tire defenses out. Again, it'll very much depend on who is taking snaps for them that week.
Most exciting game:
There are a lot of options here and you really can't go wrong with almost any of the road games, but I'm going to pick the Eagles game. Of course, no one gets tired of Brady vs. Manning, but consider that the Eagles have had the most interesting off-season of any NFL team ever, have a quarterback circus going on at the moment, and play a very up-tempo game. This was being considered as the season opener for the Pats, and Chip Kelly and Bill Belichick are pretty good friends. It's always fun when friends go at it in this league. Additionally, this is a Super Bowl XXXIX rematch and both teams figure to be solid. Lastly, the Eagles are an NFC opponent, so the Patriots only see them once every three or four years.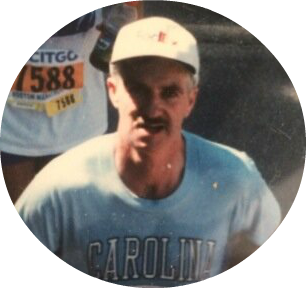 Paul Murphy (@_prmurphy)
Record Prediction:
11-5 The Patriots will suffer from the Super Bowl hangover, struggling to blow out inferior opponents. Oddsmakers in Las Vegas have Pats over/under at 10.5. They are usually pretty close in their predictions. New England will suffer losses to each AFC East teams(Bills, Jets, Dolphins) as well as close losses to the Denver Broncos and old nemesis, the New York Giants.
Toughest Game:
Denver Broncos. The all-time great rivalry between Tom Brady and Peyton Manning is coming to an end. November 29th will be the Sunday night thriller at Invesco Field. 'Father Time" has visited Denver before going to Foxboro. Peyton circled this date on his calendar. Tom Brady leads the head to head matchup, 11-5. What better way to finish out the career with a home win over Tom Brady. Next stop for Peyton Manning will be as part owner of the Tennessee Titans. He will leave with fond memories of his battles with the Patriots.
Possible Upset:
December 13 Houston Texans This will be an emotional game against a formidable opponent. The defensive front of the Texans with JJ Watt and longtime Patriots' nose tackle Vince Wilfork will be quite a test in this late season road tilt. Both teams will be jockeying for playoff positions, but the Patriots superior QB play will prevent an upset in a tightly fought battle.
Most exciting game:
September 20 Buffalo Bills Rex Ryan circled this game before doing the same for his two New York Jets' encounters. The 2014 late season victory at Gillette Stadium will have a carryover affect for the Bills. While Tom Brady has beaten Buffalo 23 times(Brett Favre beat the Detroit Lions 26 times), he will not spoil the home opener for Buffalo. Bills fans are still mad about that ridiculous David Patten non-fumble from December 17, 2001.
When the replay official reviewed the play, he invoked Rule 3, Section 20, Article 2, Paragraph C of the rule book.
Referee Mike Carey said, "On the play, there is a reception by the receiver. He fumbled. The ball was loose in the field of play and while in contact with the receiver's calf, his head hit out of bounds. By rule, that's a loose ball. If a loose ball touches anything that is out of bounds, it is itself out of bounds and it would be in possession of the receiver."
Rex Ryan has raised the noise level in Western New York.
Corey Schneider
Record Prediction:
My heart says 13-3, my head says 12-4 (whatever thats worth). What's more entertaining is trying to find the spot in the schedule where there is going to be that early season loss that opens the doors for talking heads nation wide to forecast dome and gloom (sup Trent Dilfer). Other than 2007, there's always been hiccups in the beginning of the season. Whether we look at the 2012 season when Arizona visited Foxborough and won off a Gostkowski missed FG, the 2003 trouncing up in Buffalo, or last years game in KC it all means the same...good teams often take time to gel. Personally, I'm back on the 'In Bill We Trust' wagon and believe they have a plan in place in regards to the secondary/defensive front. With that said, I think there is going to be a lot of personnel mixing and matching early on which will probably result in a loss. I feel that the week 2 visit to Buffalo is the logical spot for a classic Patriots early season loss. Folks will be riding the emotional high that is opening night (Patriots will beat the Steelers, btw) going into the first meeting with the new look 'Bully' Bills, Pats will lose, chaos will then ensue on the airwaves of Boston sports radio.
Toughest Game:
Call me crazy, but the two games that stand out to me right now can be found deep in the heart of Texas. While the Patriots will have plenty of time to prepare for Dallas, coming up with an answer for Dez Bryant that early in the season is going to be a tall order for a young secondary. The other game that catches my eye is late in the season against the Texans. This one will be tough to watch, the thought of Vince Wilfork suiting up for another team makes me cringe. While the quarterback position is still a massive question mark for the Texans, they have a ton of talent scattered throughout their roster. What really scares me about the Texans is the amount of people down there that know how to win meaningful football games....because they've either coached with or played for Bill Belichick.
Possible Upset:
Like I alluded to previously, I'm thinking the Bills will take one from the Patriots in 2015. Once you get by the fact Rex Ryan is an absolute clown, you'll recall that he's a fantastic defensive minded football coach. It's been well documented that guys love to play for Rex Ryan. He's got a boat load of talent to work with in Orchard Park. I'm sure the Bills will throw everything they got at the Patriots in week 2 and shortly there after will urge the league to document it in one of the 'America's Games' episodes. While I don't foresee this happening in 2015, the current version of the Colts beating the Patriots in a primetime matchup would be a huge upset in my opinion. I have little to no respect for the Colts as an organization. The fact they had players missing the team charter for the AFC title game tells you all you need to know about that organization. Do I think there will eventually be a passing of the torch from Brady to Andrew Luck? Yes. I like Andrew Luck, I actually feel bad that he has to play for the Colts and spend an extended period of time in the state of Indiana. In the here and now the Colts just are not ready to be considered a worthy adversary of the Patriots. Will Frank Gore and Andre Johnson get you over the hump? Yeah, maybe if this is Madden 2009. As long as the Colts keep trotting out the Sergio Brown's of the world and hoping for the best, the Patriots will continue to impose their will.
Most exciting game:
Opening night, is this even debatable? Banner number four is unveiled and one of your biggest rivals has to stand on the opposing sideline and watch the whole thing. The Steelers might be a club in transition, but once those god awful white/yellow/black uniforms take the field it'll be a playoff type atmosphere