Predicting Patriots vs Lions Week 12 - PatriotsLife roundtable
It's pretty obvious that when you poll a couple Patriots bloggers, they are probably going to pick their team to win. So, instead we look at where we do differ- the final score.
Here's a roundup of some of our writers predictions for the team's next game - Detroit vs New England.
--------
Mike Saver (@MikeASaver)
Patriots by 3
I think the Lions present a tough test for the Patriots, but not one that they will fail.
I have a hard time believing the Patriots are going to blow out their fourth straight decent team and they'll need their A game to defeat the second seed in the NFC. The Pats secondary has been great this season, but going against Calvin Johnson will be a whole different animal, even with Revis Island. Still, Matt Stafford can be prone to mistakes and the defense will need to force some turnovers to gain the upperhand in this one.
The offense will have a tough time rushing against such a stout defensive line, but the Pats are versatile and should look to spread the Lions defense out. All in all I see a close game with the Pats prevailing at home.
Patriots 20 Lions 17
--------
Michael Weathers (@michaeljames24)
Patriots by 10
This is going to be a great game. A matchup between one of the league's best offense vs. the number one defense. I wonder how many times, we will hear about this during the broadcast?
Offensively, the key to a Pats victory is holding off a tough Lions' defensive front. If our line can keep Suh away from Brady, we will win by more than 10. However, my gut says that Brady will see some pressure. Expect New England to go no huddle and hit the Lions in the mouth with their trio of running backs. Also, I think Brady will be in the shotgun, as he looks to get the ball out real quick. Our offense will be moving so quickly, it would make Chip Kelly happy.
Defensively, New England will shut down a less than 100% healthy, Calvin Johnson, and challenge the rest of the Lions offense to beat us. With that being said, I think Joique Bell & Golden Tate will rack up a ton of yards that don't lead to points. The Pats defensive line will confuse Stafford and force him into improvising, which usually leads to poor decisions and turnovers.
Weatherman Predicts:
- Brady will have 4 TD's and 365 yards passing
- Jonas Gray will have 15 attempts and 50 yards but will be benched for fumbling
- Gronk will have 2 TD's and 95 yards receiving (leading Pats receivers)
- Patriots defense will have a sack fumble and an interception
- Our secondary will limit Calvin Johnson to 50 yards or less
Patriots 37-27 Lions
--------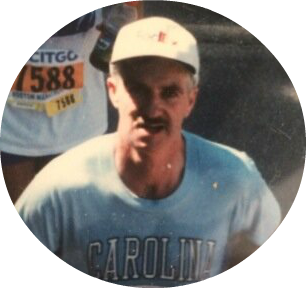 Paul Murphy (@_prmurphy)
Patriots by 6
The ground game for the Patriots was absent. With Jonas Gray in street clothes, the Pats rushed for only 43 yards.
Detroit took an early 17-10 first half lead on 2 Matthew Stafford TD passes to Calvin Johnson.
5 New England field goals by Stephen Gotkowski allowed the Pats to hold off the Lions.
A roughing the punter penalty by S James Ihedigbo cost the Lions a chance at a last minute drive.
Tom Brady was sacked three times, but was able to throw for 353 yards and two TD throws.
New England 29 Detroit 23
--------
Benjamin Dawes (@Patriotsfan1057)
Patriots by 14
We have seen what happens to the Lions when they play a solid secondary (Arizona last week) and Stafford will have his work cut out for him. In the past two games the Patriots defense has slowed down the best offenses in the league and there is nothing to suggest that this Sunday won't play out the same way. If Calvin Johnson or Golden Tate do have huge numbers it will be because of a deep ball where they are double covered but miraculously come down with the ball.
The big question is what the Patriots will do on offense. Gray had an amazing game against the Colts but some huge variables have come into play. First was the re-acquisition of Blount, then Gray was tardy on Friday resulting in him missing practice all together, and of course the Lions defense is one of the best against the run. Blount is likely to get only a few carries but that number may spike next week against Green Bay. I would say Brady finds Gronk and Lafell open in Gillette and for Wright to have one catch for one touchdown. The play action hurt the Pats a lot last week and I don't see them going to that play a lot if Ndamukong Suh keeps going straight for Brady.
Detroit 14 New England 28
--------
Brian Thibodeau (@b_thibs34)
Patriots by 17
I think the Patriots offense comes back down to earth just a little bit, and the Patriots defense continues it's solid play.
When I say the offense is coming down to earth just a little bit, I mean just a little bit. This offense is playing so well I don't think any defense can stop it...even the number one defense. Expect Tom Brady to throw for 3 TD's. One to Gronk, one to LaFell, and one to Wright...in that order. Blount and Gray will provide a solid two-headed running attack, with Blount scoring a TD in his first game back. Vereen will also add a TD.
On defense, I don't see the Lions fairing too well against us. Browner will take Calvin Johnson with safety help so he can get aggressive. Revis will shut down Golden Tate. The TE's could pose a problem, but besides that, expect a solid game from the Patriots defense.
Final Score: Patriots 38-Lions 21
--------



Liam Cunningham (@LC_NEP)
Patriots by 7
Some media members have been tossing the word "trap game" around this week in regards to the Patriots home game today vs. the Detroit Lions. While I see the Patriots coming away with the W; it will be difficult.
With a staunch defensive front, the Lions should be able to temper the Patriots new found power running game, which has even added a new element since Jonas Gray's romp in Indy with the team signing old friend LeGarrette Blount.
With a weak secondary, the gameplan will likely revolve around Tom Brady airing it out. In anticipation of a tough day on the ground, I think the offense could run into some issues without that compliment to the passing game. But, ultimately, the defense will play well and hold an explosive Lions offense in check, securing the W for the Patriots before a difficult road game against the Packers.
Patriots 27 Lions 20