Predicting Patriots vs Chargers Week 14 - PatriotsLife roundtable
It's pretty obvious that when you poll a couple Patriots bloggers, they are probably going to pick their team to win. So, instead we look at where we do differ- the final score.
Here's a roundup of some of our writers predictions for the team's next game - San Diego vs New England.
--------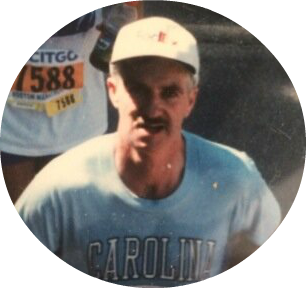 Paul Murphy (@_prmurphy)
Patriots by 3
Not since the 2006 AFC playoff game between New England and San Diego has their been a more costly mistake by a Chargers' player. As we all remember, DB Marlon McCree fumbled an interception from Tom Brady which was recovered by Troy Brown. The Chargers lost a 21-13 lead, and gave a gift victory to the Pats.
This time, it was RB Ryan Matthews who fumbled a screen pass from QB Philip Rivers.
The New England recovery led to a 36 yard field goal by K Stephen Gotkowski on the last play of the game.
New England 27 San Diego 24
--------
Benjamin Dawes (@Patriotsfan1057)
Patriots by 7
The odds the Pats will drop two in a row are very small. McDaniels received a lot of criticism for not running the ball more and the Chargers are tied 11th for average rushes per attempt (4.3).
Floyd and Allen are not Cobb and Nelson, and if you have either Chargers receivers on your fantasy team you should do yourself a favor and bench them. Browner and Revis will not allow big plays like last week. The big question will the defense be ready for Ryan Matthews and Antonio Gates. Look for Gates to have a big play and Matthews to chip away at the defense.
Look for this game to be close going into the half and for the Patriots to pull away in the third quarter. I'm hoping to see more sets with Wright and Develin (like pretty much every week) and down solid down hill running by Blount.
Patriots 28 San Diego 21
--------
Conor Frederick (@C_Frederick1016
)
Patriots by 10
This will be a bounce back game for Tom Brady & Co. Even against a tough Chargers team, I don't anticipate Brady having any problems against the Chargers. I see Gronk redeeming himself from the drop in last week's loss and scoring 2 classic Gronk touchdowns while the running game gets back to form, with Lagarrette Blount adding another TD and 100+ yards on the ground.
Defensively, I think Revis Island will be back in full effect against Antonio Gates and Phillip Rivers, and he'll have a crucial interception.
Patriots 34-24 Chargers
--------
Andrew Sheehan (@_AndrewSheehan)
Patriots by 13
In classic Bill Belichick and Tom Brady form, the Patriots will bounce back this week in San Diego. I don't see the Chargers defense being able to neutralize Brady. I expect for the Pats to get drives going early with the play action game and expect Brandon LaFell to have a huge day and take a little pressure off Julian Edelman as he deals with his injury.
Defensively, Darrelle Revis should draw coverage on Keenan Allen which will spell disaster for my fantasy team. Brandon Browner will match up well against Malcolm Floyd which leaves the Logan Ryan/Kyle Arrington/Alfonzo Dennard combo on Eddie Royal. Ryan Matthews won't get his wheels going as the Pats force the Chargers into a one dimensional game.
Pats 33, Chargers 20
--------



Jesse Gaunce (@JesseGaunce)
Patriots by 14
The Patriots almost never lose two games in a row, and there's no way, after last week, they lose in San Diego. The Chargers have all of a sudden reinvented themselves and are now in the thick of the playoff race at 8-4. But, they're a pretty up and down team with offensive line issues and they don't have as many as threatening weapons as Green Bay does.
Philip Rivers can also be hot and cold, too. He is 0-5 against Tom Brady and this will be the best defense he has faced in all the games he has played against New England.
San Diego does have a top-10 defense, but the Patriots, for the most part, have been able to overcome most things opposing defenses have thrown at them. Expect Brady and the entire offense to have a bounce back effort, especially in the running game.
Patriots 34, Chargers 20