Predicting Patriots vs Seahawks SuperBowl - PatriotsLife roundtable
It's pretty obvious that when you poll a couple Patriots bloggers, they are probably going to pick their team to win. So, instead we look at where we do differ- the final score.
Here's a roundup of some of our writers predictions for the Super Bowl - Seattle vs New England.
--------
Mike Saver (@MikeASaver)
Patriots by 3
The Seahawks are maybe the best team in the NFL. They won the Super Bowl last year. The team is virtually unchanged.
A group that plays a full 60 minutes, tough defense, a pile driving running game and a smart quarterback.
This game will be close.
The Patriots are a team built very much in the same way as Seattle. A physical, intimidating secondary leads a defensive intensity that has gotten the team to this stage so far - as well as an offense littered with no name receivers, a power back and a quarterback known for his intelligence above all else. Rob Gronkowski though, is the differentiating factor.
Nobody in the universe has the ability to cover Gronkowski. He's that big. If the Seahawks want to take Gronk away, they will need to make a concentrated effort with extra personnel in doing so. Gronk can make the Seattle defense play left handed.
That's not a key for victory, but it's a good start. I'll take my home team in a late comeback win. For old times sake.
Patriots 27 Seahawks 24
Hillary Daldoss (@blondre3000_)
Patriots by 4
5 reasons why Pats win the Super Bowl:
1. B
2. R
3. A
4. D
5. Y
Short and sweet, it's not wise to bet against a pissed off Brady/Belichick duo. Brady will start the team off strong. Pats are hungry, war ready. The past few weeks may have caused unnecessary headaches but it will give them the extra edge against the Seahawks.
Seattle's defense will be tough and the "12's" will be loud but it won't be anything Brady and Co. can't handle. Julian Edelman will make crucial catches but Rob Gronkowski and LeGarrette Blount will steal the show. Look for at least one 'Gronk-spike' followed by a healthy dose of deflated ball tweets.
Russell Wilson won't have a four-pick game but McCourty will be patiently waiting for the right moment. Revis will end the debate and have Doug Baldwin using his sunglasses and sunscreen on the island. It will be a hard fought, neck to neck game with the two best teams in the spotlight, but with TB12 on our side, the job will be finished.
Patriots 31, Seahawks 27
--------
Michael Weathers (@michaeljames24)
Patriots by 6
The stage is set for another great Super Bowl. As always, the Patriots find themselves as the team to cheer against. However, Patriots Nation remains strong and will come out in full force.
Offensively, New England will need to come out red hot on their first possessions. They cannot be afraid to run against Seattle's tough defensive line. Expect at least 20 carries from Blount, as the Pats look to tire out that defensive line. This approach was successful when the Cowboys beat Seattle during week 6. Although Blount is no DeMarco Murray, he still runs just as physical. As for Tom Brady and the passing game, expect a barrage of 7-10 yard routes. Brady will succeed against this stingy defense by getting rid of the ball as quick as possible. We will see Gronk and Edelman benefit from the dink and dunk offensive strategy. If successful, Brady will throw in the long ball to LaFell to keep the defense honest. All of these strategies start with the success of the offensive line.
Defensively, the Patriots will look to take away their biggest threats. The first threat involves containing Russell Wilson, which is easier said than done. Seattle's success starts with that read option and the great decision making of Wilson. Keeping a spy on Wilson will be critical to keeping him in the pocket. The Patriots secondary will need to stay on their assignments until the whistle is blown. This was a killer for Green Bay and is one of the main reasons why the Patriots are not playing the Packers. The second threat will be Marshawn "Beast Mode" Lynch. Let's be honest, the only way to stop this guy is to force Seattle to abandon the run by putting up a ton of points on them. Lynch must be licking his chops to play against Belichick's "Bend Don't Break" style of defense. He will clearly test the pliability of the Pats D.
WeatherMan Predictions
- Tom Brady will have 3 TD Passes and close to 300 yards
- Blount will have over 100 yards rushing and a TD
- Gronk will have over 10 catches, 95 yards, and a TD leading to a Gronk spike
- Edelman will have 9 catches, 90 yards, and a TD
- Defense will hold Wilson to less than 50 yards rushing and 250 yards passing
- McCourty and Arrington will each have an interception
- Marshawn Lynch will have 150 yards rushing
- Brady wins Super Bowl MVP
This will be a great game. Even if you are not a fan of either one of these teams, I expect this to game to be a lot closer than last year. Although, I am sure Patriots Nation would love to go in and just blow out Seattle. However, I don't anticipate this happening.
Get ready Patriots Nation! It is time for everyone to "Do Their Job"!
Patriots 37, Seahawks 31
--------
Conor Frederick (@C_Frederick1016
)
Patriots by 3
As I mentioned on Friday, I see some similarities between the past 2 weeks and the week after the Kansas City Chiefs blowout. In both cases, the critics were yapping non-stop about the Patriots, albeit about different things. Back in Week 5 against the Cincinnati Bengals, the Patriots came out and played angry, and I see that happening against Seattle. They'll want that 4th ring and they'll want to quiet the haters for good, as well as cement their legacy as one of the greatest teams in history.
Make no mistake: This game will be tight. Seattle's defense is tough to crack, not to mention they have one of the best running backs in the game on their side. I do think this game comes down to the wire, but the Patriots pull it out because Tom Brady marches his team down the field and the Pats win it late. I have the upmost respect for Russell Wilson, but I see him turning the ball over one too many times.
Patriots 24-21 Seahawks
--------



Jesse Gaunce (@JesseGaunce)
Patriots by 4
Forget all the off-the-field bullshit and you have the two best teams this season right where they should be. But with that being said, I see all the noise around the Patriots firing them up, almost like it did before the Bengals game.
I expect a healthy dose of LeGarrette Blount and Shane Vereen in the run game, and I would expect Tom Brady to dink and dunk his way up and down the field all night. Long balls aren't going to work against Seattle, so I hope he doesn't try and get cute. If Kam Chancellor is hurt, huge advantage for Rob Gronkowski there. I see Seattle making Gronk the focal point of their game plan, though. And Brady has more than enough weapons to make up for that.
The Pats defense is going to have a hell of a time stopping Marshawn Lynch. And truthfully, I don't think they can limit him the way some other people do. If they can hold him to under 100 yards, they should be in decent shape. If Russell Wilson has to keep moving all game and can't find open receivers, he's eventually going to make a mistake. I see this game coming down to the last possession. Whoever has the ball late wins, and this could truly go either way. But as I said, with all the negativity surrounding this team, I think Brady and Co. squeak by.
Patriots 24, Seahawks 20
--------



Brian Thibodeau (@b_thibs34)
Patriots by 10
This could be one of the best Super Bowls in a long long time. These are truly the two best teams in the NFL, and they're both great for different reasons.
Seattle is great thanks to its elite, fast, stifling defense...capable of shutting down any offense it faces. The New England Patriots are great because of their versatility on offense. They're able to adjust to whatever a defense throws at them with success. If they need to ground and pound, they can do that. If they need to air it out, they can do that.
On offense, Seattle is above average, but nothing special. Seattle has average receivers that our secondary matches up perfectly against. There's no reason Doug Baldwin, Jermaine Kearse, and Luke Willson cannot be shut down by Revis and company. Russell Wilson and Marshawn Lynch are the two to watch out for. Bill always seems to do a good job of containing a running quarterback. Don't expect a relentless pass rush. New England will want to contain and keep Russell Wilson in the pocket. If he gets outside, watch out. The key to stopping Marshawn Lynch is just by gang tackling him. Do not let that man get rolling. It could spell trouble for New England.
I expect New England to have its moments on offense, and for Seattle to have its moments on defense. Don't be surprised to see a few punts from New England on Sunday. This Seattle defense is great, and they aren't going to roll over. It will be a battle.
Overall, I see this game favoring the Patriots. Our secondary vs. their receivers is a better matchup than theirs vs. ours. I think we can exploit Seattle's defense at times, and I really don't think Seattle will do much against our defense. They just don't match up well. Running quarterbacks do not fair well against Bill Belichick coached defense. If Wilson and Lynch can be controlled, it will be a long night for them.
Seattle will score on the opening drive thanks to a nice return on the kickoff and a Marshawn Lynch run to make it 7-0. Seattle won't swallow its pride and will attempt to cover Gronk 1 on 1. That will bite Seattle in the butt after Gronk catches one in the end zone over Kam Chancellor to tie the score. Seattle will add a field goal and we'll go into the second half down 10-7.
Seattle will score again midway through the third thanks to a horrible Brandon Browner PI at the goal line. Lynch will pound one in to make it 17-7, and send New England fans into panic mode.
It's at this point where New England wakes up and a switch goes off. Before the third quarter is over, the game is tied 17-17 thanks to a Blount touchdown run and Gostkowski field goal.
To start the fourth, Kyle Arrington will pick off Wilson and New England will add another field goal to take the lead 20-17.
Every Super Bowl has its defining moment. With about 4 minutes to go in the fourth, New England will force Seattle to punt. Julian Edelman will field the punt and return it 89 yards to put the Patriots in a commanding 27-17 lead. They'll never look back after that.
This Super Bowl will define the Patriots season. Down early, counted out...only to come roaring back to become Super Bowl 49 champions.
Final Score: Patriots 27-Seattle 17
--------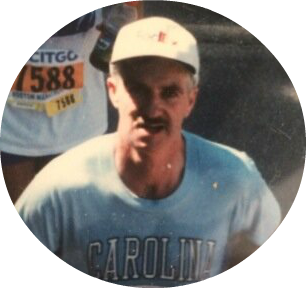 Paul Murphy (@_prmurphy)
Patriots by 2
For the first time in the Bill Belichick era, the Patriots scored points in the first quarter in a Super Bowl. A 47 yard Stephen Gotkowski field goal gave New England a 3-0. The Seahawks responded with a 80 yard march, culminating in a three yard TD run by Marshawn Lynch. The Seahawks were aided by two Brandon Browner penalties, and Brandon was replaced by Kyle Arrington.
A taunting penalty on the Seahawks' CB Richard Sherman helped the Patriots regain the lead. Rob Gronkowski was wide open on a busted coverage for a 31 yard TD pass from Tom Brady. The New England offense struggled against a blitzing Seattle defense. The Patriots abandoned the run early, and left Shane Vereen in the backfield primarily to block. A late second quarter field goal by the Seahawks knotted the score at 10 at halftime.
In the third quarter, New England faced a fourth and three at the Seattle 30 yard line. Five times Bill Belichick had punted in this situation. Tom Brady scampered for first down on a designed run to Richard Sherman's side of the field. The move energized the Patriots who scored three plays later on a 9 yard Julian Edelman TD catch.
Seattle QB Russell Wilson was bottled up by the New England pass rush. Wilson rushed for only 59 yards on 14 carries. Marshawn Lynch was also held in check with 74 yards on 18 carries. WR Doug Baldwin did catch two TD passes from Russell Wilson, but Seattle wideouts were virtually nonexistent.
Three New England fourth quarter drives resulted in successful field goals. The Patriots capitalized on two Seattle miscues(one fumble, one interception) to hold off the Seahawks. A late Seattle TD pass from Willson to Baldwin made the score, 26-24 with 32 seconds to play. Patriots' Brandon Browner recovered the onside kick and heaved the ball into the stands behind the Patriots bench.
New England 26 Seattle 24
--------



Adam Bogdan (@PatriotsInform)
Patriots by 10
This game can go either way, there's no doubt about that. For the Patriots to win, they will need to come out fast and put points up. If the Patriots can sustain drives and get TDs on the board, and force Seattle to get away from the run, this game will heavily favor New England.
On defense the Patriots will need to limit the run. No one can hope to "stop" the Seahawks run game, and limiting it easier said than done. By using a 4-2 defense, with Browner or Chung as a down safety, they can have enough speed to contain Wilson, and enough size to tackle Lynch. Ninkovich and Chandler Jones need to set the edge to contain Wilson. Russell Wilson has been great scrambling when pressured, but if the defensive ends can contain, and the Patriots send Hightower through the A gap, with Collins roaming the middle of the field in a hybrid QB spy/zone coverage to account for crossers and Wilson taking off up the middle. None of the Seahawks passing threats are overly concerning, which should allow the Patriots to focus on stopping the run.
On offense, the Patriots need to take what they are given. The Seahawks are known for their defense, and the Patriots have the diversity on offense to move the ball with the Seahawks being able to stop everyone. Gronk will be double covered almost every play, so other options will need to get open. Edelman may be the key on offense due to his quickness, something that Sherman has struggled with this year. LaFell is big enough to give other DBs fits. Amendola is another weapon that the Patriots will try to use to combat the physical Legion of Boom. As for the run game, attacking the middle of the defense will be key. Seattle's LBs are athletic, but not overly big, which may bode well for LeGarrette Blount.
Special teams is one area the Patriots may have a distinct advantage. Edelman and Amendola should be able to give the Patriots good field position throughout the game. Ryan Allen should continue his consistent ways, and Gostowski should be on point like he has all season. Coverage units with Slater, Bolden, and Co. are some of the best in the game at limiting kick returns.
Patriots fans have waited a long time for another day to call their team world champions. Sunday will be that day
Patriots: 30
Seahawks: 20
--------
Benjamin Dawes (@Patriotsfan1057)
Patriots by 10
After 4 hours of pre game talking about football pressure the biggest game of the year will start. Coach Belichick canceled practice today and I take that as a sign that he thinks his team is ready.
The Seattle defense will not give away anything in this game but look for their offense and special teams to make key mistakes. The way the Patriots score will not be traditional. Look for a Revis interception leading to a touchdown, an Edelman punt return touchdown and/or Develin to barrel through the defense and score. We might even see a long bomb to Tyms. Gronk won't have big numbers but will be clutch in third down situations and Edelman will have a lot of receptions but small gains. Lafell may not even show up on the stat sheet with Sherman on him all day.
Russel Wilson will be forced to stay in the pocket with either a spy on him or the defensive lineman hanging back rather than bull rushing the pocket. He will have some impressive throws but will not get into scoring position often due to the Patriots secondary blanketing the no name receivers of Seattle. Lynch will blow through the first tackle almost every time but with the Pats defense playing run most of the game he will get taken down on the second hit and. Lynch will only have one large gain on the ground and will drop a wide open pass.
Some other game predictions include:
Katy Perry having a huge mistake such as wardrobe malfunction or her mic not working and everyone realizing she doesn't have a great voice
The best commercial will be a Doritos commercial
There will be an uncomfortable moment when Roger Goodell presents the Lombardi trophy and Bill Belichick hands him the game ball for inspection
Patriots 24 Seahawks 14
--------
Thome (@ETthomehome)
Patriots by 8
As much as everyone thinks that the Seattle defense can stop Gronkowski, I don't think they will be able to. During the regular season they gave up the second most touchdowns to tight ends. And none were of the caliber of tight end as Gronk. Throw in the fact that Kam Chancellor injured his knee during practice and that just makes the Gronk mismatch even better. I see Gronk going for 8 catches and 98 yards and 2 touchdowns. Earning himself a Super Bowl MVP in the process.
On the defensive side of the ball, they are able to limit Lynch and Wilson once the get down into the red zone. Holding them to field goals on two of their 4 trips down there which becomes the difference in the game.
Patriots 28 - Seahawks 20