Refs Rob Patriots of Would be Win At Home The Kansas City Chiefs came into Foxboro and ended a 21 game home win streak for the Patriots with a little help from the guys in stripes.
NFL refs have gotta go, man. For Christ sake, we've known for years how bad they are, but this was one of the worst officiating games I've ever seen.
I think I counted a total of 5 flags picked up for no penalty on the field after they were thrown. If you're gonna throw the flag, you better have gotten the call right, because if not, you look like a joke.
And worst of it all, the Pats were robbed of a touchdown when N'Keal Harry's sensational score was called out of bounds before he dove for the pylon.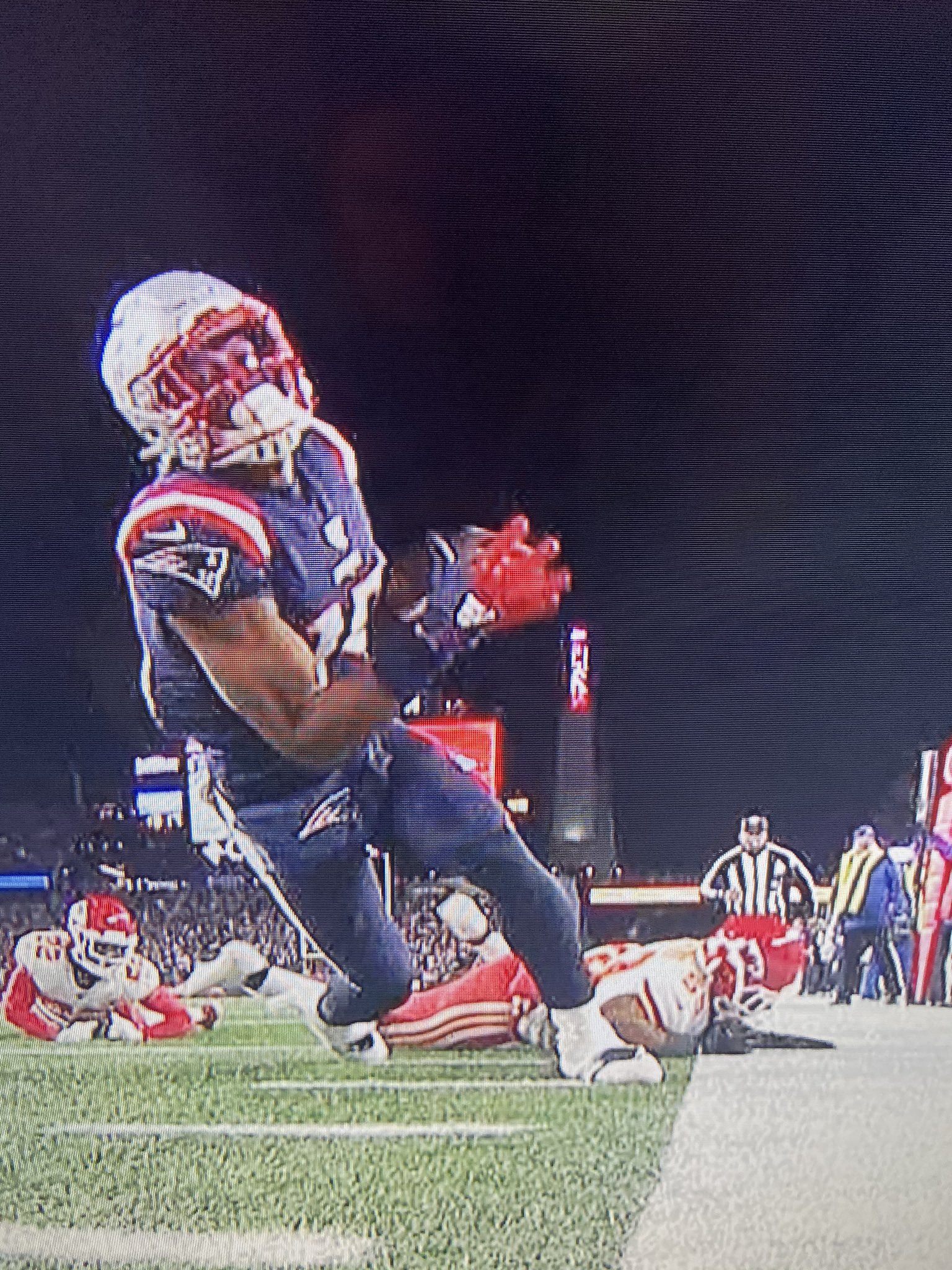 That foot definitely looks in bounds to me! Anyone with a brain can tell that, but I forgot that NFL refs were lacking one of those.
The Patriots weren't allowed to challenge the call because they used both of them on the previous two drives, and only got one correct, when you need to get both right in order to receive a third challenge for the rest of the game. Some bad karma on our side there.
But we shouldn't be complaining about the dumb challenge rule when the refs should just get the call right in the first place. The Pats failed to score a touchdown in the next 3 plays, which resulted in a field goal and 4 less points than we should have had.
And that resulted in us having to go for the endzone at the end of the game instead of only needing 3 points and sending the game into overtime, which is where we should be, instead I'm angrily writing this damn article.
The Kelce fumble was also a botch by the refs. He had clearly lost possession and the Patriots had recovered but were forced to challenge since the refs blew the play dead way too early.
I get their humans and we have to leave the game up to some human error, but it's so hard to deal with when it happens on such a consistent basis. I can only imagine how Saints fans feel.
Alright rant aside, I absolutely love the energy the Patriots played with in the latter part of the second half. If Brady and Belichick getting fired up after Tom's fourth down run on our last drive didn't get you out of your seat then there's something wrong with you. Absolutely electric.
I hate to say it but, this team needs to figure it out and get back on track before the playoffs. Dropping back to back games in December against opponents we are bound to see again in January is not a good look.
Luckily we have the Bengals up next to figure our shit out (hopefully). We're on to Cincinnati.
Twitter and Instagram @NickRufo21